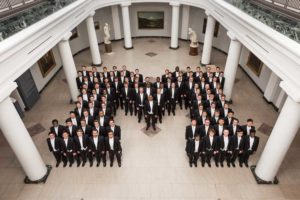 Founded in 1880, the University of Michigan School of Music, Theatre & Dance is one of the finest performing arts schools in the United States. Encompassing programs in dance, music, musical theatre, and theatre, we are consistently ranked among the top performing arts schools in the country when compared with performance-oriented conservatories or with prestigious academic departments of music.
Our faculty have national and international reputations, but are in every sense a resident faculty. We offer a wide variety of programs, from traditional to cutting-edge, from primarily performance-based to those that are more academic, giving students huge resources to draw from in completing their education. Michigan students are exceptionally talented, and are consistently competitive at the highest levels of their chosen fields. In addition, they have access to the vast resources of a major research institution allowing them to greatly enhance their performing arts training.
The student body is relatively small in number (approximately 1090 students), while the faculty totals approximately 150, allowing for a high-level of personal interaction. Our faculty strive to create a nurturing atmosphere while challenging students to develop their talents to the fullest. Michigan students are surrounded by both peers and teachers who are consistently performing at the highest possible level of excellence. Our graduates rise to this challenge and become leaders in their fields.
What makes the School unique is our comprehensiveness: we strive to maintain a balanced emphasis on both performance and scholarship while presenting students with the training necessary to excel within their chosen field.